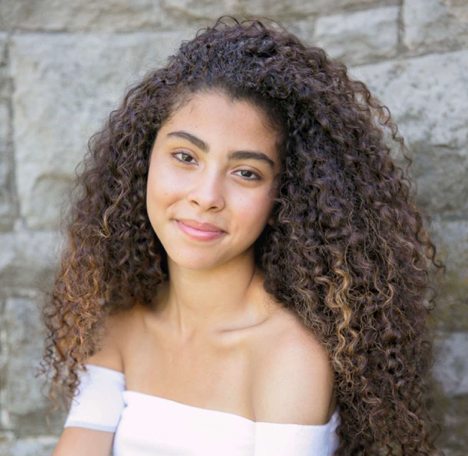 Saribel Barrientos
Saribel Barrientos is a freshman at the School of Environmental and Biological Sciences. She plans to double major in Animal Science and Biological Sciences. Saribel's multitude of pets and family history jump started a lifelong love for research and healing others, inspiring a path for her future.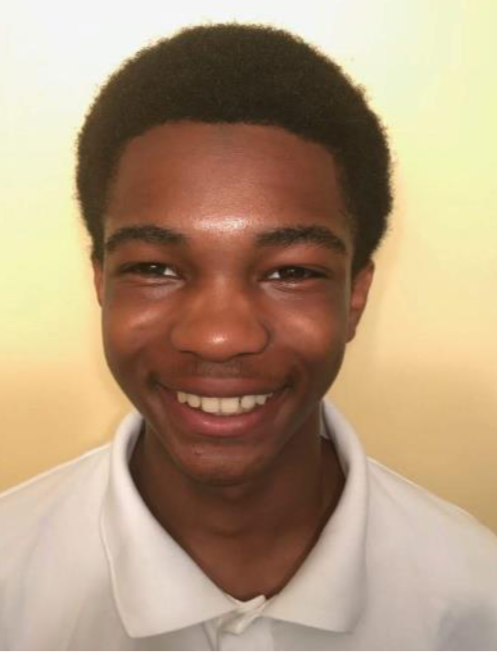 Jamin Kojo Brako
Jamin Kojo Brako is a freshman in the School of Engineering and intends to major in Electrical and Computer Engineering. He is involved with organizations within Rutgers, such as the Educational Opportunity Fund. He plans to pursue his passion for technology through programming and robotics.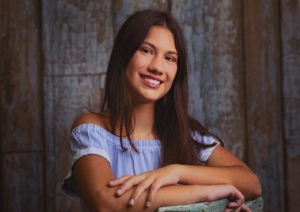 Megan Cherichello
Megan Cherichello is a first-year student and plans on majoring in Chemical Engineering. Her interest in chemistry began in her first chemistry class, junior year. She is a part of Rutgers' honors college and women's rowing team. With her degree she dreams of formulating beauty products. In her free time you can find Megan studying, at practice, or baking.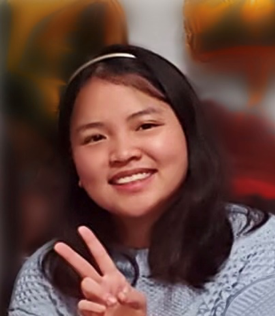 Gennelle Kyla Cruz
Gennelle Kyla Cruz is a Filipino who migrated to the United States back in 2018. She is a first-year student in the School of Engineering, intending to major in Biomedical Engineering. Although she is still beginning her academic journey as a college student, she tries her best to keep up with her work while exploring all opportunities she can be a part of. She values every chance to learn as she believes that the world can be known through experience. Drawing, singing, and playing video games are her favorite past time. Though she has not decided what she'll do after she graduates, she hopes to one day participate in research focused on tissue engineering.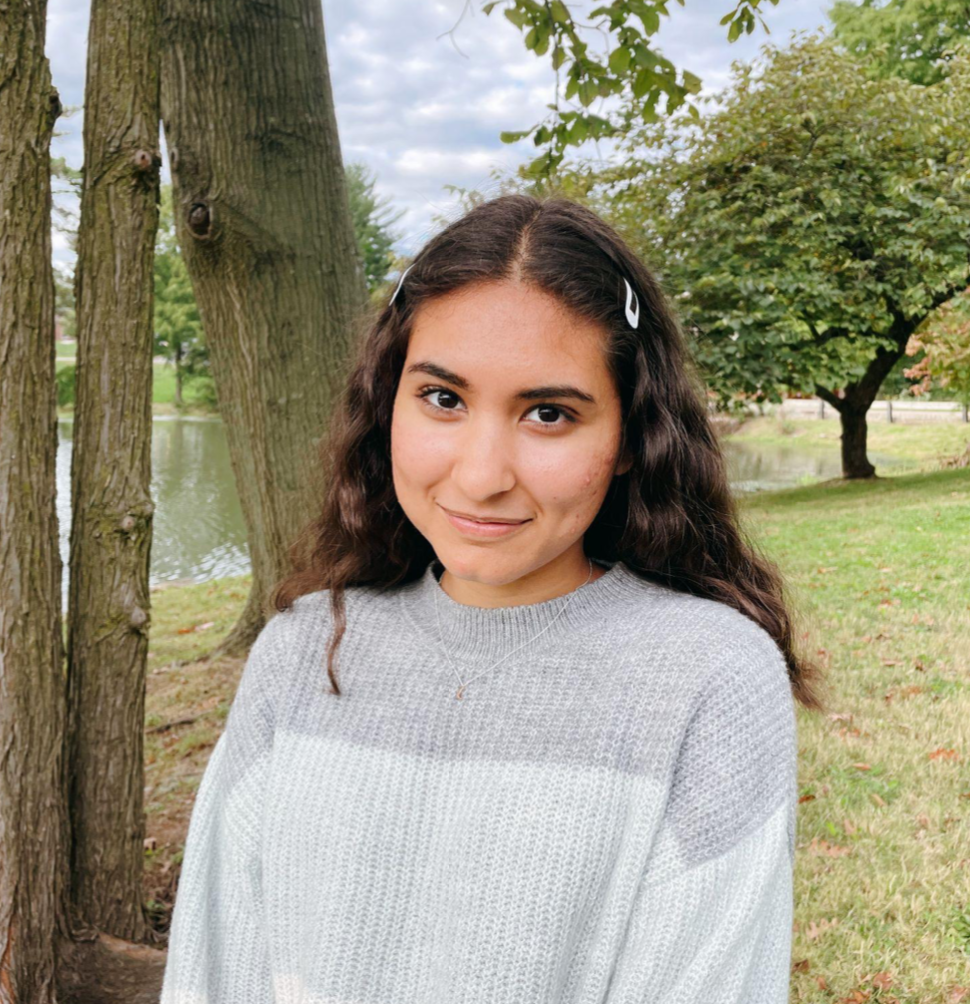 Emily Dalacio
Emily Dalacio graduated from High Point Regional High School as part of the Class of 2021, and since then has had an exciting start to her Rutgers Career as a Freshman! She plans to declare herself as an Environmental Sciences major attending the school of Environmental and Biological Sciences in the upcoming semester. She has been passionate about the environment since she was very young, and has demonstrated her passion by being part of a sustainability focused podcast team, volunteering her time to plant trees, and eventually becoming the president of her high school Environmental Club. She is excited to join RU for Primate Conservation this semester, and learn about other conservation opportunities available to her. She is also an enthusiastic member of the Marching Scarlet Knights!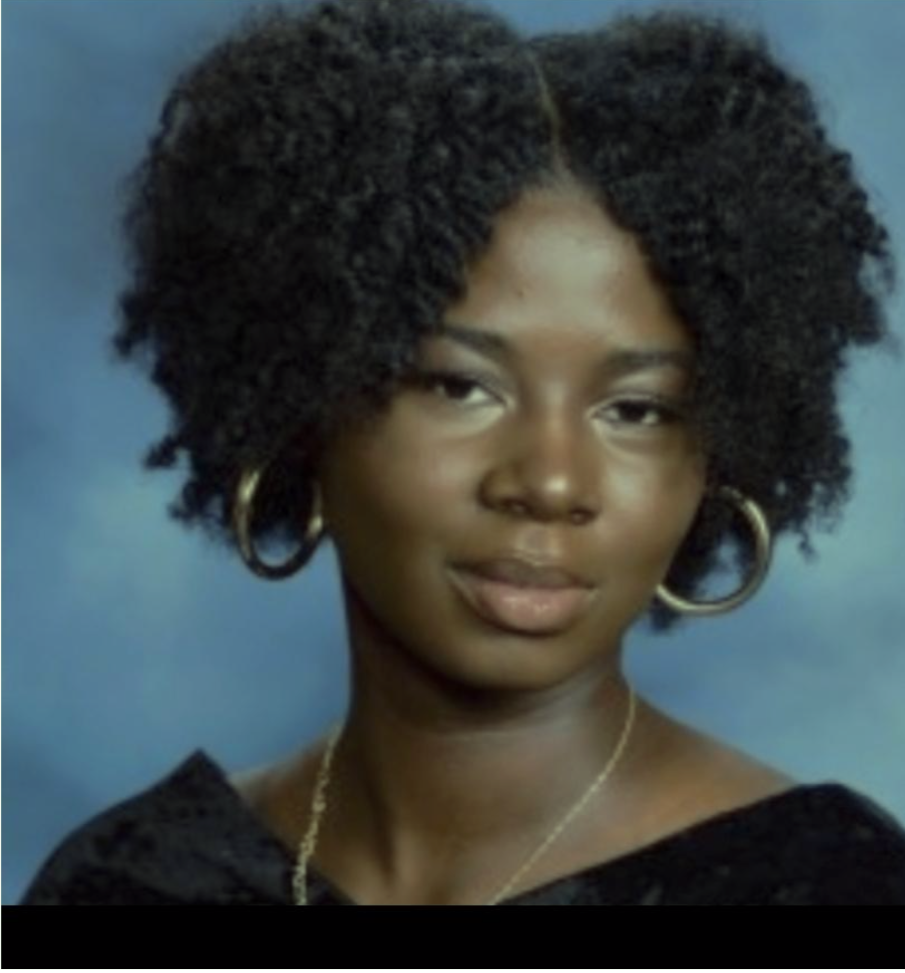 Gaelle Germain
Gaelle Germain is a first year student at Rutgers University. She was born in Summit, New Jersey and is Haitian-American. Shes identifies with the pronouns SHE/HER. Her intended major is Biology but as the years go by, hopes to get a more specific major within Biology. To accompany her biology major she is completing a minor in psychology. Gaelle's interest in biology is rooted from her biology teacher Mrs. Prieto, who always taught with joy and laughter. But Gaelle is more than her major. IShe is interested in music from any culture loves learning; having recently been teaching herself ASL.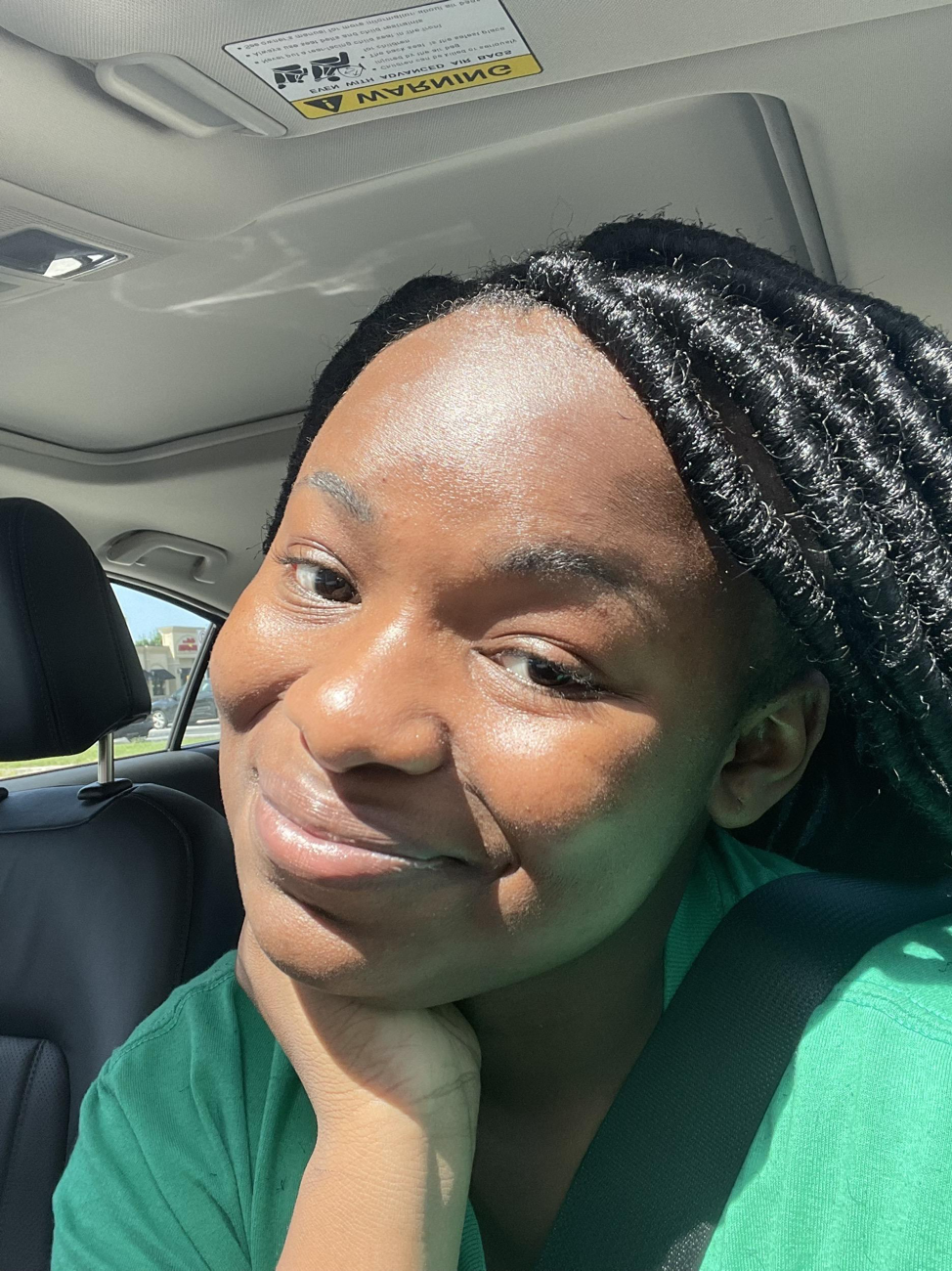 Timyra Henderson
Timyra Henderson is a freshman in the School of Arts and Sciences majoring in Computer Science. She is a member of Douglass Residential College as well a student in the Computer Science Living Learning Community. Some of her hobbies are dancing, baking, and painting. In the LSAMP program, Timyra plans to conduct research in bridging the world of nature and technology, looking to be a climate change software engineer.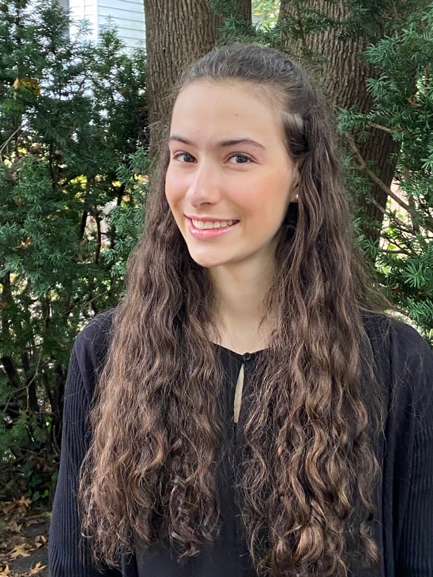 Sofia Juliani
Sofia Juliani intends to major in Computer Science and Cognitive Science and is an Honors College Scholar. Through LSAMP, she hopes to network with mentors and peers passionate about research in both human and artificial intelligence. In her free time, she likes to play basketball, cook pizza, and spend time with her friends and family.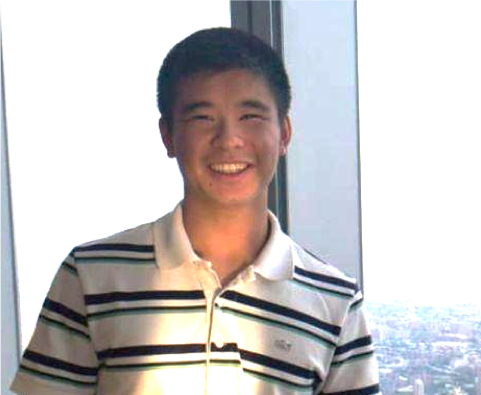 Justin Lee
Justin Lee is a first-year student, at the beginning of his college career in the six-year PharmD program. With a passion for learning and a desire to help others, he has been working as a Pharmacy technician over the summer. He plans to continue exploring his career options by participating in research and other opportunities at Rutgers. He enjoys clearing his mind by running in forest trails and swimming laps. He can often be found wandering around the honors college in his endeavor to learn everyone's names.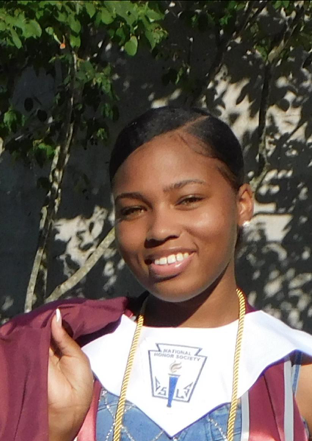 Jinayah Lighty
Jinayah Lighty is a first-year student at the School of Environmental and Biological Sciences. She is a member of the EOF family and plans on majoring in Animal Science. Jinayah enjoys spending time with family and friends and loves to draw in her free time. With the help of LSAMP, she hopes to sharpen her science knowledge and be exposed to life-changing opportunities that will be provided through this program! She is excited to start this new journey as a new member of LSAMP here at Rutgers New Brunswick!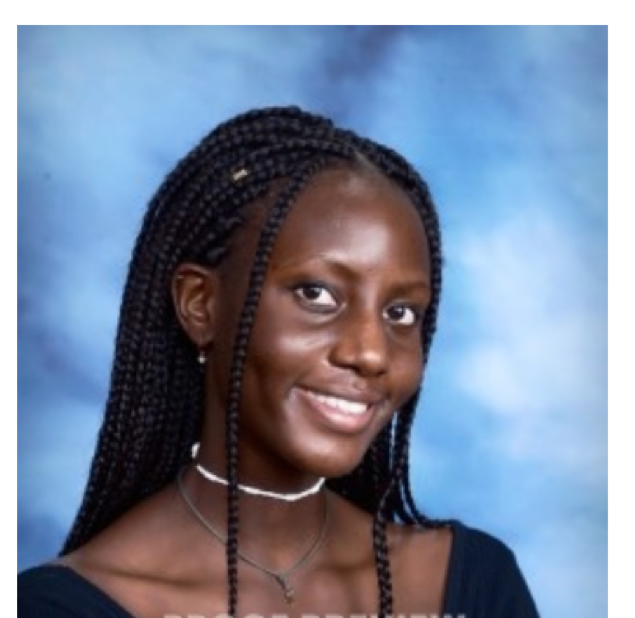 Chelsea Obade
Chelsea Obade was born in Nairobi, Kenya, and moved to the U.S. at the age of four. She spent most of her childhood in the mid-western states of South Dakota and North Dakota before moving to her current hometown in Montclair, New Jersey. Chelsea is a First-year student in the School of Engineering where she looks forward to immersing herself and explore all the majors before she can declare. Chelsea is excited to be a part of the Douglass Women's College and the Reilly Douglass Engineering Living-Learning Community and hopes to fully integrate into the Engineering community.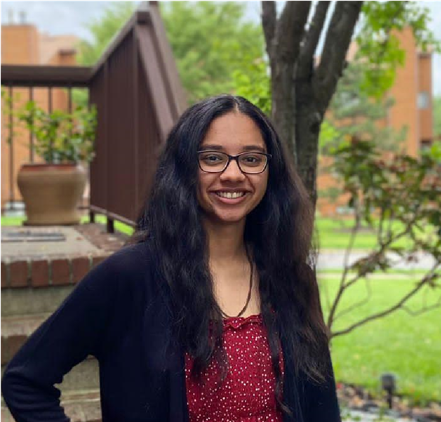 Diya Patel
Diya Patel is in the School of Arts and Sciences. She is a first-year student majoring in Biology and minoring in Psychology. Some of her hobbies include dancing, listening to music, and travelling. In the future she hopes to gain many research experiences that can help her achieve her career goals in the medical field.
Not Pictured
Luke Czerepak
Luke Czerepak is an incoming first-year student at the Rutgers School of Engineering studying Aerospace Engineering. Luke plans to attend graduate school afterward, and go into a career that involves rockets and airplanes. Luke is the son of two immigrant parents and has a younger sister going into her first-year student year of high school. While in High School Luke was a member of the band, football team, track team and was a Boyscout were a lot of his community service hours came from. Luke has very high hopes about upcoming experiences he will endure while at Rutgers and beyond!
Nyamse Obot
Nyamse Obot is from Atlantic City, New Jersey. He is an incoming freshman that will be attending the School of Arts and Sciences to major in Computer Science. Since he has always had an interest in computers and gaming since a young child, he has decided to fully commit to a career in technology. Most of his hobbies include reading, working out, cooking, and coding. He is dedicated to learning new skills that will help him advance in his school work and career interests.